Employee engagement and performance management
The levels of employee job satisfaction and motivation in your organisation can have an impact on individual performance and, ultimately, on your overall business efficiency and success.
Businesses often invest in understanding customer or stakeholder needs and perceptions, without understanding the importance of doing the same for their staff.
Developing the culture and practices that demonstrate to your people that they are a valued and integral part of the business, individually and collectively, will help you keep them engaged and strengthen their motivation to develop to their full potential.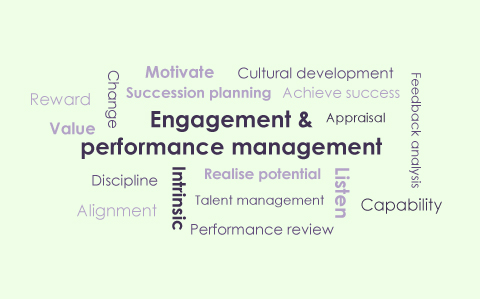 It will also, in many cases, motivate them to 'go the extra mile' to help your business achieve its goals.
Equally, you must be clear on the performance standards and activities you want, so you can reward and incentivise achievement, and manage underperformance quickly.
GrantaHR can offer you advice and guidance on how to develop your engagement and performance management frameworks, including objectives setting, appraisals and personal development reviews in a way that is right for your business.
Our other services in this area include:
Supporting leadership teams in creating higher levels of employee engagement aligned to business values, culture and strategic need
Creation of competency frameworks and performance standards
Succession planning and talent management
Management of disciplinary, capability and grievance procedures
Advice on key employment law compliance
Exit interviews including leaver feedback analysis
Effective graduate and trainee development programmes.
If you would like to know more about these or any other aspects of employee engagement and performance management, please contact us or ask about our free HR Health Check.